| | |
| --- | --- |
| | Restaurant Story |




The Restaurant
1000 Main Avenue
Anytown, NY 20317
USA
(212) 555-4321
(212) 555-1234 fax

Send Us

E-mail

© Copyright 2011
The Restaurant
powered by Website2Go.com
All Rights Reserved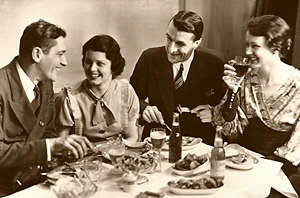 The Restaurant was founded by Cici Richardson in 1969. Cici's Mother, Laina, was well-known all over the town she grew up in for her amazing prowess in the kitchen.

Laina died suddenly in 1967, and the family thought that her recipes was gone forever. Then, one day when Cici and her husband Rick, himself a well-known chef and restaurateur, were tearing out a wall to renovate the house, they came across an old lockbox.

The box had the initials "LTR" on it, and a graphic of a knife and fork. Trembling with excitement, Cici and Rick pried open the rusted-shut box and pulled out a treasure trove of recipes, cooking notes, diaries, and plans for a restaurant.

Pledging to keep her mother's memories and dreams from disappearing forever, Cici founded the Restaurant, where her mother's renowned recipes and ideas could live forever – and they do. Come see for yourself!