| | |
| --- | --- |
| | Calendar of Events |




The Restaurant
1000 Main Avenue
Anytown, NY 20317
USA
(212) 555-4321
(212) 555-1234 fax

Send Us

E-mail

© Copyright 2011
The Restaurant
powered by Website2Go.com
All Rights Reserved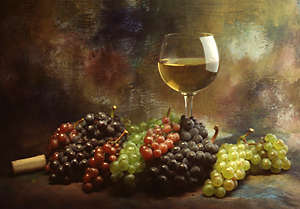 July 20
Wine columnist Michael Franz is your guide to wines ideal for summertime eating. He selects and discusses wines to compliment a seasonal menu at the Restaurant.

August 13
Executive Chef John Cooker highlights the bounty from the Oceans and Rivers and nearby farms.

September 20
Fall Wine Tasting - 6:30 p.m. $45.00 inclusive. Sparkling wine reception with passed hors d' oeuvres. Includes:

Summer vegetable and goat cheese terrine with a Sungold tomato vinaigrette
Tower of soft shell crab and crab cake with white corn and tomato butter sauce
Pan-roasted duck breast with blackberry sauce and grilled ratatouille
Trio of Pennsylvania peaches
Reservations must be made in advance, and payment is non-refundable. Call 000-000-0000. Space is limited.

OktoberFest
One of the largest fairs in Europe, OktoberFest is held every in Munich. It began in 1810 when King Max Joseph of Bavaria gave a huge party to celebrate the marriage of his son, Crown Prince Ludwig to Theresia of Sachsen-Hildburhausen. During the festival, some 7 million visitors will drink more than 14 million litres of beer. They do so in massive tents set up by the major breweries. A carnival atmosphere including side shows, sports events and historical pageants from all parts of the country furnishes entertainment for the public.

The Restaurant celebrates OktoberFest with a menu featuring authentic German dishes and our specially brewed OktoberFest beer in our spectacular biergarten. We have assembled the area's outstanding German bands and dance groups to recreate the festive atmosphere of Munich. Share the spirit!

Thursday, Oct. 16: 5:00 - 10:00 p.m.
Friday, Oct. 17: 5:00 p.m. - midnight
Saturday, Oct. 18: Noon - midnight
Sunday, Oct. 19: Noon - 9:00 p.m.

December 3 - Wine Competition
This year's unprecedented 483 entries include 305 American wines from 22 states. Wineries from ten other countries - Argentina, Australia, Canada, Chile, France, Germany, Italy, New Zealand, South Africa, and Spain – are also entered for a total of 178 wines. A panel of prominent wine lovers will convene at the Restaurant December 3 at 10 a.m. in the Cabinet Room to choose 10 winners from among 20 finalists.